Fast and reliable easy-to-use-diagnostics for eliminating Bilharzia in young children and mothers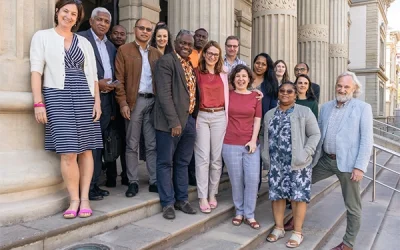 The freeBILy consortium held its final annual meeting in Barcelona, Spain, from 19-21 Sept 2022. The main objective of the freeBILy project is to implement and evaluate the effectivity of two well-researched circulating antigen tests to improve diagnosis in endemic...
A comprehensive overview of the freeBILy project was recently published in Acta Tropica. The full publication can be found here. Furthermore, details of the clinical trials in Gabon and Madagascar have been published.

This project is part of EDCTP2 Programme supported by the European Union and has received funding under grant agreement No RIA2016MC-1626