Fast and reliable easy-to-use-diagnostics for eliminating Bilharzia in young children and mothers
The recruitment of the first study participants for the freeBILy trials in Gabon and Madagascar has officially started. Enrolment of the first pregnant women started in Gabon in the middle of February and in Madagascar in the beginning of April. The start of...
Prior to the freeBILy annual meeting, a laboratory training at CERMEL was organized by the LUMC team, with the goal of implementing several diagnostic assays that will be used in the freeBILy project in Gabon and Madagascar. During this training, local technicians...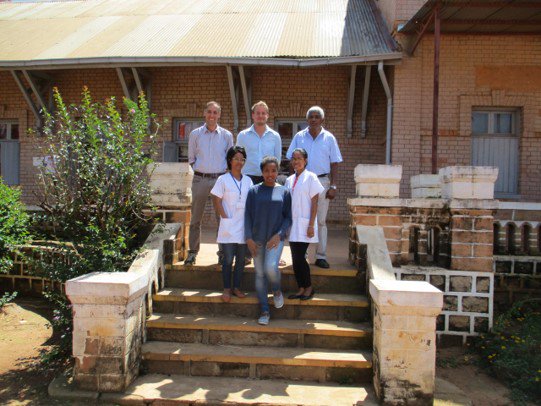 Recruitment for the collaborative #freeBILy project officially started in #Madagascar last week. The project focuses on the development of reliable easy-to-use diagnostics for eliminating #schistosomiasis in pregnant women and children #EDCTP

This project is part of EDCTP2 Programme supported by the European Union and has received funding under grant agreement No RIA2016MC-1626